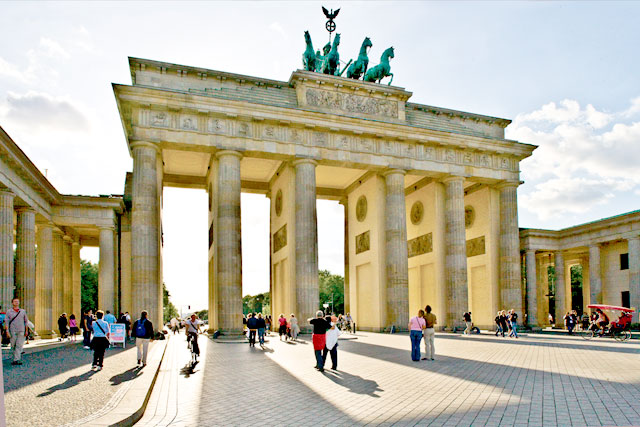 Exclusive offers and Free Berlin Welcome Card also available
Visit Berlin this fall and winter seasons as the city gears up to commemorate the 25th anniversary of the historic Fall of the Wall. The 7 Day and 10 Day German Rail Pass have a discount of up to 25% off regular prices when purchased between October 1st and December 7th, 2014.  The promotional passes are ideal for those who will travel by rail on German trains between November 1st, 2014 and end by January 31st, 2015.
Along with the savings on their German Rail Pass, pass holders will also be eligible for a number of offers and discounts within Berlin including:
One of 500 free Welcome Cards from Berlin Tourism, given on a first-come, first-serve basis.
Up to 25% discount on boat trips on the river Spree and Havel.
Up to 25% discount on the Late Night Ticket at TV Tower Alexanderplatz.
Up to 20% discount for sightseeing on the Basic City Circle Yellow bus tours.
As you plan you stay in Berlin, why not visit a few more German destinations such as Hamburg, Munich, Frankfurt, Cologne and many more? The "25 Years Fall of the Wall" promotion for the German Rail Pass applies to the 7 Day and 10 Day German Rail Pass in both First and Standard class adult fares. Two adults traveling together can benefit from a discounted Twin Pass and youths under the age of 26 can choose a promotional pass in standard class.
German Rail Pass Promotion must be purchased prior to December 7th, 2014 for travel between November 1st and January 31st 2015.