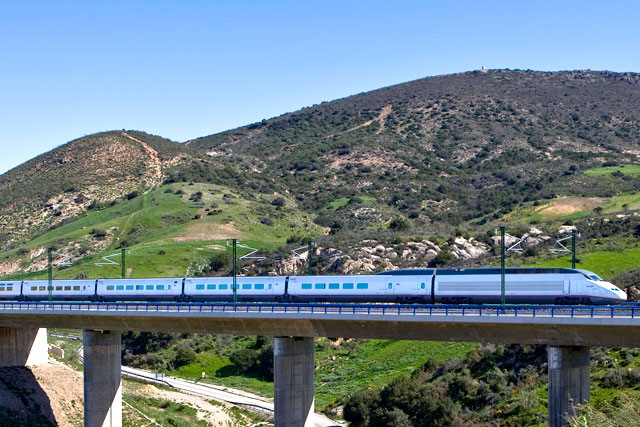 Choose between 4, 6, 8, 10 or 12 rail journeys
Behold Valencia's splendid Mediterranean beaches, Seville's lively flamenco rhythms, Barcelona's colorful cityscapes and more as you travel throughout Spain with the new Renfe Spain Pass.
The Renfe Spain Pass is an easy to use e-ticket that gives you greater flexibility when traveling by rail. Simply select the number of rail journeys you want to make within 1 month and travel to the destinations of your choice. You can look forward to reaching exciting cities such as Madrid, Barcelona, Valence, Seville, Córdoba, Málaga and more in great speed and comfort aboard Renfe's extensive network! Enjoy the freedom to select your journeys throughout Spain as this pass includes travel on Spain's famous high speed AVE trains, as well as Long and Middle distance trains.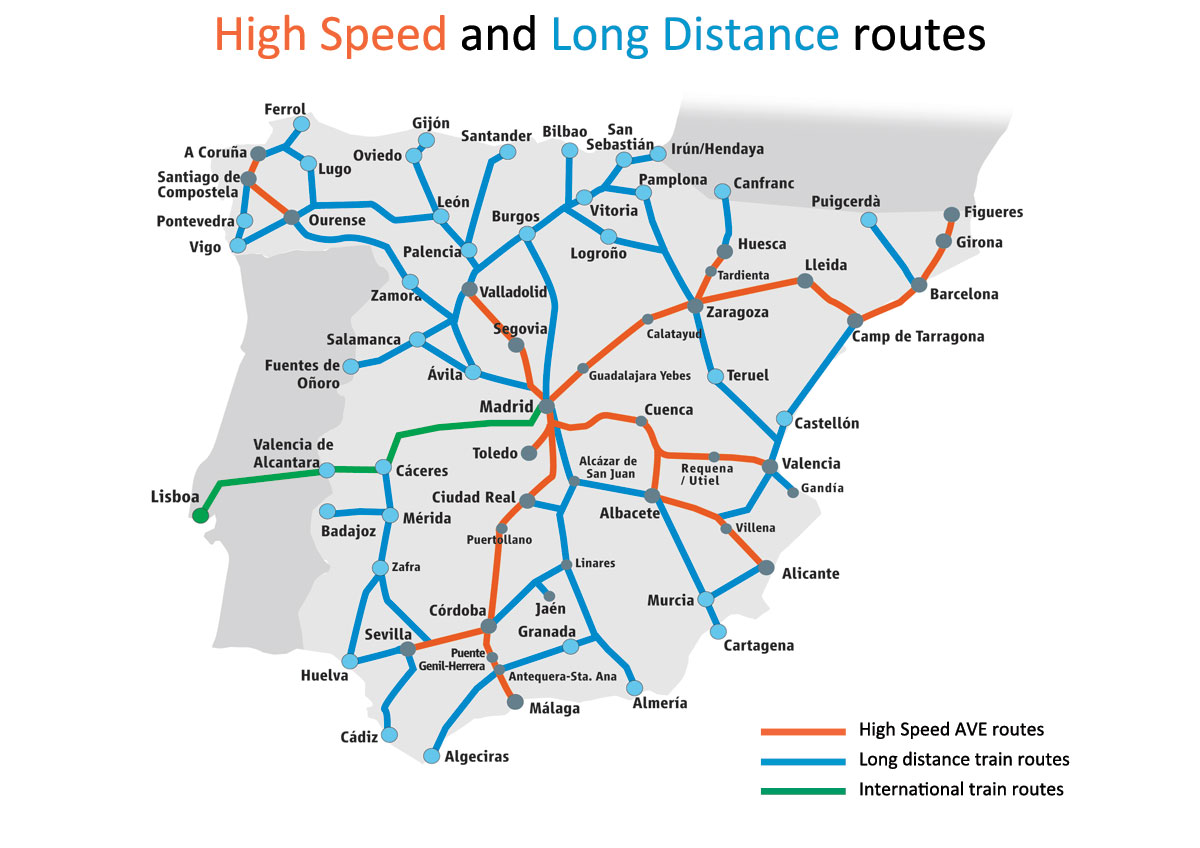 In addition, the Renfe Spain Pass includes the price of seat reservations. Once you receive your e-ticket, simply follow these easy steps to book seat reservations. You reservations can be obtained free of charge at a local train station or by visiting the Renfe booking site. Make sure you carry your passport, your printed Renfe Spain Pass and your printed seat reservation for each train journey (see example here).
You can also present your pass at a Tourism Office in Spain to receive coupons for museums, restaurants, guided tours and more!
The Renfe Spain Pass is available in Preferente (First) and Turista (Standard) Class and can be booked for 4, 6, 8, 10 or 12 rail journeys to be used within 1 month.