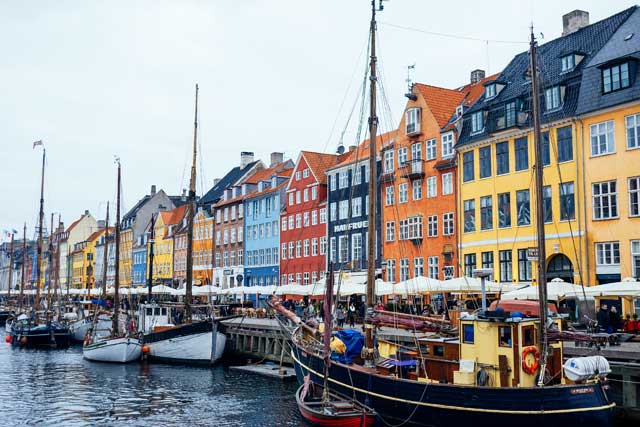 Whether you're planning a warm-weather trip or a winter visit, a smart way to experience the diversity of Scandinavia is to take the train around the Golden Triangle—Copenhagen, Oslo and Stockholm. No matter which city centre you start from, along the way you can visit Danish castles, sample Nordic cuisine and revel in the Scandinavian aesthetic that makes Ikea's style so famous around the world.
Copenhagen to Stockholm
Using point-to-point train tickets, you can start your Triangle tour in Copenhagen, which is within easy range of Paris, Berlin and Amsterdam. Good hotels near the Copenhagen train station ensure you're able to see the best of the city's free attractions during your stay, including the Little Mermaid, the King's Garden and the changing of the guard at the Amalienborg Palace, which is the winter residence of Danish royalty.
For your first long-distance jaunt, take the train to Stockholm. Keep in mind that for these longer trips, it's recommended that you book your tickets in advance. A high-speed daytime train will get you to the Swedish capital, via the Öresund Bridge, in just over five hours; departures are every couple of hours. Note that as of January 2016, officials now conduct passport checks at Copenhagen Airport (Köbenhavns Lufthavn/Kastrup) for all trains traveling from Denmark to Sweden, in this direction only,  so be sure to arrive at least 30 minutes before your departure time for this.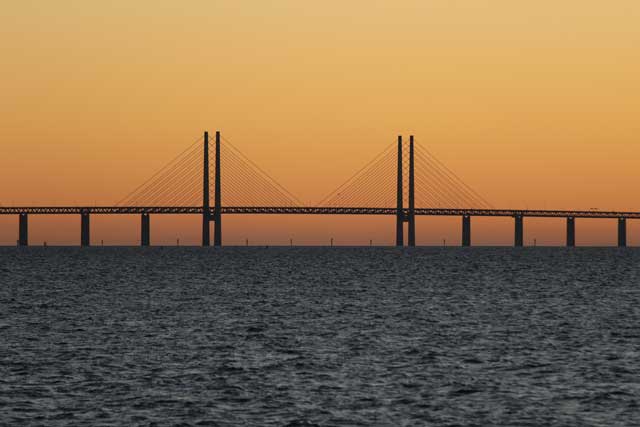 Another increasingly popular option is the overnight sleeper train traveling between Malmö and Stockholm, as you cover a lot of distance without wasting a day on travel and you save the cost of one night's hotel. You'll just need to hop on a link train for the quick journey between Copenhagen and Malmö.
Once in Stockholm, there is much to see, so be sure to take a hotel room or B&B for a few days so you can spend some time discovering what the city has to offer. It's not really necessary to rent a car, as the city's public transit network is excellent.
Shop for Swedish-style home decor items or rent a bike and visit the city's harbour up close. Visit the official ABBA museum or inspect a preserved 17th-century warship at the Vasa museum. Treat yourself to an evening out—affordable fine dining is now taking hold in Stockholm, with several restaurants offering good value for price.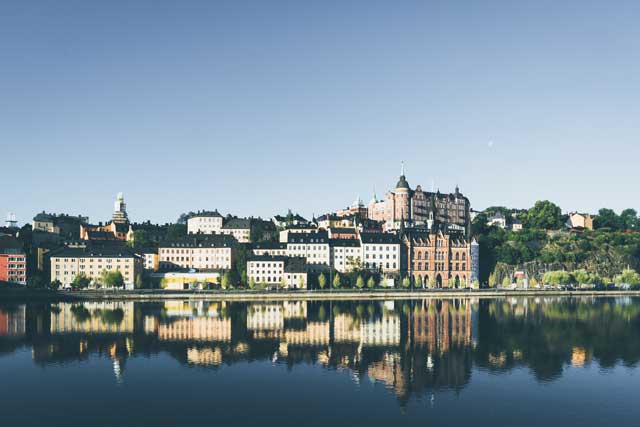 There are also great opportunities to take some scenic train trips. From Stockholm, if you're up to the three hour detour en route to Oslo, we suggest a trip to picturesque Gothenburg, on Sweden's west coast. This friendly city has a cosmopolitan beat and lovely old-world-style canals and boulevards.
Stockholm to Oslo
When you're ready to continue your travels, choose from three daily fast trains between Stockholm and Oslo. With a travel time of about five hours, this train journey is far more convenient than flying; the best part is you end your trip in downtown Oslo, near hotels, galleries and some of Europe's most interesting contemporary architecture.
If you enjoy Viking lore, you'll love the Viking Ship Museum, or you can take an Oslo fjord cruise to see some amazing scenery. For a bigger adventure, hop on the train to the fjord-and-mountain city of Bergen on the southwest coast; from there, you can take a Norway in a Nutshell tour including the Flam Railway for a high-altitude, scenic train ride. For a trip farther north, visit the university city of Trondheim, where a maritime vibe and a gorgeous historic harbour make for pleasant strolling and bike riding.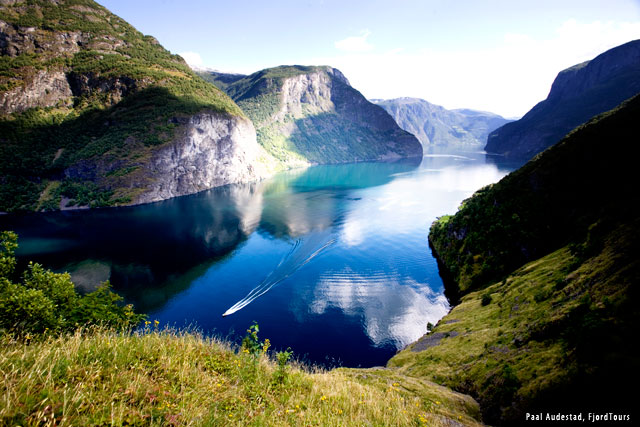 Oslo to Copenhagen
For the trip back to Copenhagen, you can take an overnight ferry or book a seat on a fast, tilting train again, with a change in Gothenburg. The Oslo-Gothenburg leg takes just over 3.5 hours, while the hourly Gothenburg-Copenhagen Öresund Link trains take another 3.5 hours.
For backpackers and luxury-lovers alike, a Scandinavia Triangle train trip makes sure you cover the top highlights of Nordic travel. Begin the Triangle at any point and head east to west or vice versa; the only requirement is a love of trains and new experiences.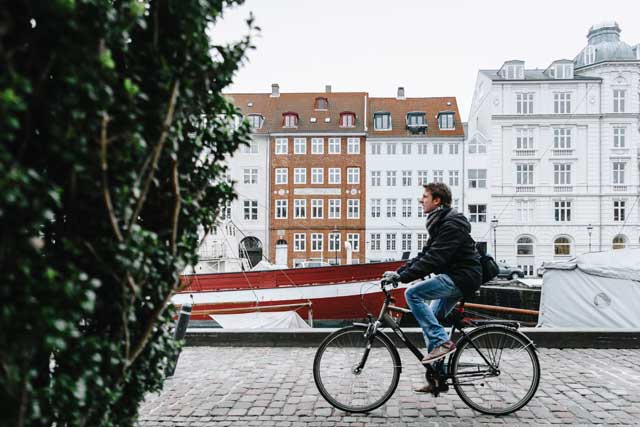 Book your point-to-point train tickets