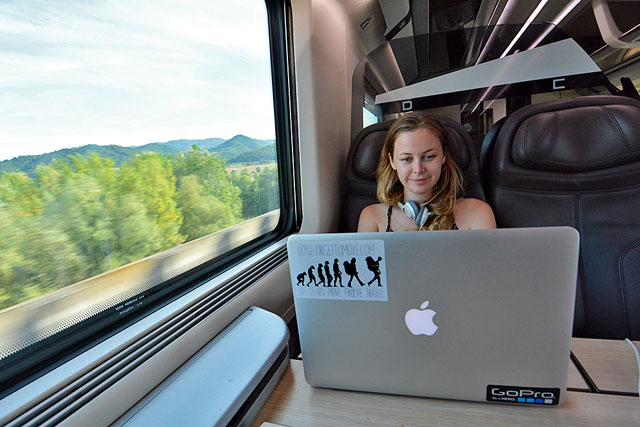 By: Christine Williams, dontforgettomove.com
When it comes to travel it can be easy to value the destination over the journey. After all, Italy has so much to see you wouldn't want to waste a second. But what if you could enjoy the journey and the destination? Taking the train around Italy allows you to do just that. Not only do you get to enjoy the breathtaking scenery of the Italian countryside that you'd never see by plane, but you'll get to your destination with speed and ease. Still not convinced? Here's 5 reasons we love taking the train in Italy.
1)  You can hit all the major spots
Getting off the beaten track while traveling is nice, but if you're visiting Italy for the 1st time (or 2nd, or 3rd, or 4th…) then you'd be remiss not to visit the major cities. Each city is packed with historical artifacts and sights that date back thousands of years. Rome, after all, is one of the oldest and most extraordinary ancient civilizations. The art and architecture that fills cities like Florence and Naples are a wonder to even the most seasoned museum-goers. And who could forget about Venice? These cities are all major stops along the Trenitalia route making it super convenient to check each one off your bucket list.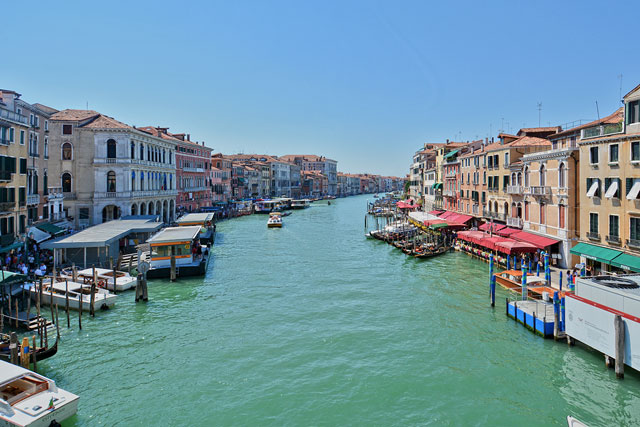 2)  They're super fast
Think train travel is slow and dated? Think again. The Trenitalia bullet trains zip through the country reaching speeds of up to 300 km/hr. You won't believe how fast you'll move between destinations. From Venice to Florence the train takes only an hour and a half. Rome to Naples? A mere hour. There were a few times we wished the train would slow down a little so we could keep enjoying the ride.
3)  It's an adventure
There's something so nostalgic about train travel. It's one of the oldest forms of travel and exploring Italy by train makes you feel like a true old school traveler. Unlike nausea-inducing buses and cramped planes, trains are conducive to meeting fellow passengers. Swapping stories of your trip with other travelers or getting recommendations from locals are just some perks of train travel. Plus you never know who you're going to sit next to. At the moment of writing this we're on the train to Naples and I'm sitting next to an especially furry passenger- a tiny white dog named Belle!
4)  They're relaxing
In world where speed is king, it's nice to take the time to actually enjoy the journey. Sightseeing in Italy can be exhausting, spending hours on your feet fighting the crowds. It's a welcome relief to be able to relax on the train. We loved the extra time to read, catch up on work or finally write those postcards to our family. Plus you get to do it all with the backdrop of the rustic Italian countryside outside your window (even if it is whizzing by at a few hundred kilometers per hour).
5)  They're luxurious
Forget the cramped commuter trains you have at home, these modern trains are designed to make you feel like travel royalty. We loved the added luxury of a complimentary welcome drink (Prosecco? Yes please!) and delicious Kinder chocolate snack. They also have free wifi and power sockets at every seat so you'll never be disconnected. The spacious leather seats and friendly staff just topped it all off to make a classy and comfortable experience.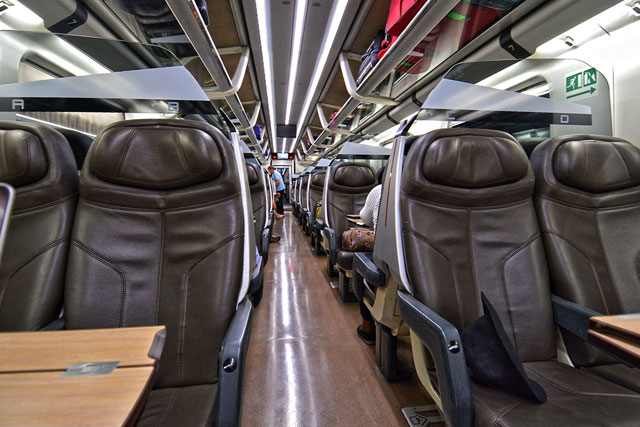 Whether you're looking to cross the country or just hit some neighboring cities, Trenitalia is the easiest transportation for getting around Italy. But even better than the convenience is the adventure and fun of exploring this beautiful country by train.
---
Christine and Jules traveled with Trenitalia e-tickets by ACP Rail on the following routes: Venice to Florence, Florence to Rome, Rome to Naples and Napes to Rome. Read their complete story: WHERE TO TRAVEL IN ITALY: THE ULTIMATE CITY GUIDE.