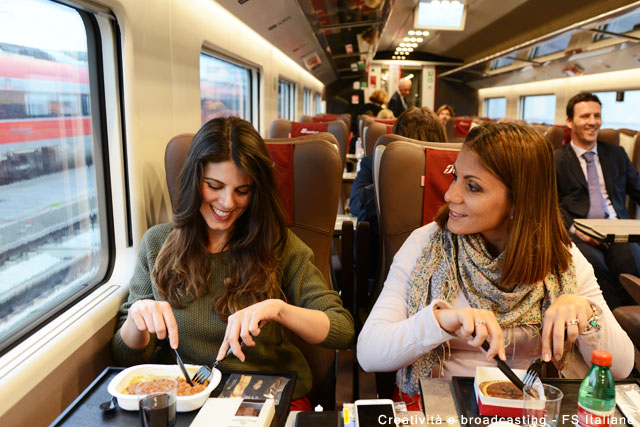 New Frecciarossa 1000 trains transport you from Rome to Milan in 2h55m
Expo Milano's theme is "Feeding the Planet, Energy for Life", with over 140 countries participating and sharing ideas about food. With 150+ restaurants, bars, food & beverage corners, foodies will delight in tasting dishes from countries around the world. You can visit the exhibition until October 31, 2015.
Getting there is easy with Trenitalia's Frecciarossa high speed trains. This includes the newest Frecciarossa 1000 high speed train, which was introduced in June 2015, and today covers some connections along the Turin-Milan-Bologna-Florence-Rome-Naples-Salerno route.
With dedicated new stops at the train station Rho Fiera Expo Milano, 37 Freccia departures a day and up to 26 international departures per day that connect Italy to France and Switzerland, taking the train is the best option to access the EXPO.
See the Expo's program of events.
Book your Trenitalia e-ticket along your chosen route in Italy, with stops in Milan!