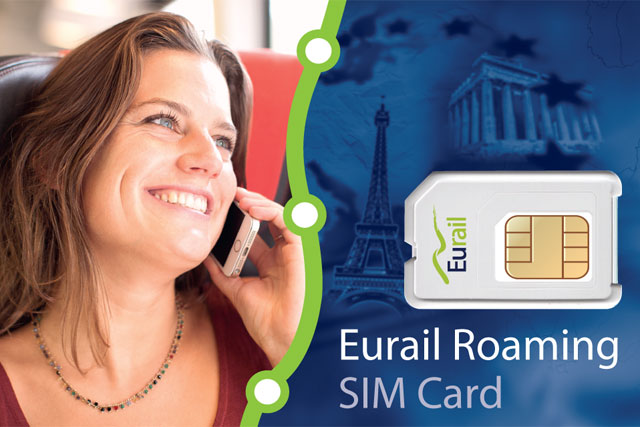 Eurail Global Pass holders can apply starting July 31, 2015
Holders of a Eurail Global Pass can apply for a free international Roaming SIM Card providing a certain amount of free calls, text messages and data roaming across Europe.
The Eurail Roaming SIM Card has a prepaid credit of € 18.00 and is pre-activated with a UK (+44) and US (+1) phone number, great for keeping in touch with friends, family and local services while traveling. Once the prepaid credit has expired, you can easily recharge the SIM Card and benefit from the same attractive Eurail Roaming conditions.
To be eligible for this promotion, you must first purchase your Eurail Global Pass as the pass number is required for registration. Also the first day of validity of your Eurail Global Pass must be on or after July 31st, 2015.
Register for your free SIM Card: July 31st – September 30th, 2015 (or until the 3,500 SIM cards are given away)
To get your free SIM Card register at www.eurail-roaming.com (note this link will work only beginning July 31, 2015).