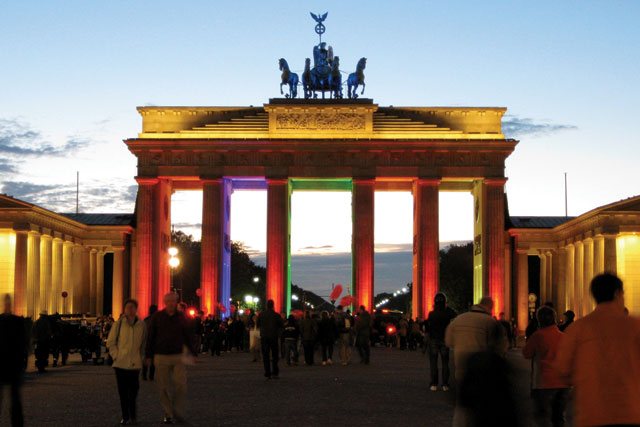 Malmö to Stockholm on Snälltåget
If you're traveling around Sweden, we've got you covered with the complete range of train tickets and rail passes to choose from. And now we've added Snälltåget to the list, offering daily service between Malmö and Stockholm, Sweden year round, plus night trains to Berlin in the summer and Åre in the winter.
Known for offering affordable tickets, Snälltåget's schedule is based upon when most holiday customers like to travel. For example, traveling from Malmö C to Stockholm C at 9:20 or 16:04, for as little as $21 US (2nd class, one way, non-refundable fare)*. Snälltåget also says that their coaches may be a little older but not without charm! Also conveniently equipped with power outlets, free Wi-Fi and a pub!
Book your  ticket by entering Malmo C to Stockholm C, or vice versa and select a SJ-Resplus E-Ticket and Reservation from the results.
The Berlin Night Express – Take an overnight sleeper train between Malmö and Berlin 
Why not travel the distance between Malmö, Sweden and Berlin, Germany during the night so you can keep your travel days open for sightseeing, all the while, saving the cost of one night's hotel. The Berlin Night Express allows you to do just that, available this summer from June 22 – August 9 on the following days:
Malmo C to Berlin Hbf
Monday, Thursday and Saturday
17:00 – 06:20
Berlin Hbf to Malmö C
Wednesday, Friday and Sunday
19:27 – 07:30
Now if you look at a map you may wonder how you will travel between Malmö and Berlin by train, considering there's the Baltic Sea to cross! Here's where the most unique part of traveling on the Berlin Night Express comes to light; part way through the journey the train smoothly runs along the track onto a ferry that also has tracks! During the ferry crossing between trelleborg and sassnitz you can either explore the ferry and its views while enjoying a drink and hot meal, stay in your couchette and catch some zzz's, or likely a bit of both. Either way, you wake up in Malmö or Berlin bright and early and ready to start the day.
Book your Berlin Night Express ticket by entering Malmo C to Berlin Hbf, or vice versa.
If you're traveling with a Eurial Pass that is valid in Sweden or Germany,  you can travel on the Malmö – Berlin route, simply by making a reservation for your sleeping accommodation. Fee: €29 for a couchette (prices subject to change).
*prices subject to change without notice.