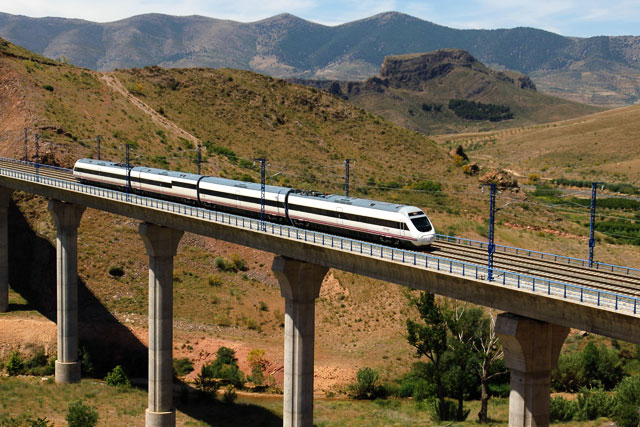 Take an Alvia train to Pamplona to run with the bulls at the San Fermin Fiesta!
The San Fermin Fiesta is internationally known for the event of the running of the bulls, where the bulls are let loose through some of the streets of the old part of the city. The running of the bulls takes place everyday at 8:00 a.m. from July 7th to 14th inclusive. People run in front of the bulls to lead them from their pen and into the bull-ring. Taking part in it is free. You just enter into the run, choose a street and do the best you can, as you won't be able to keep up with them for very long!
During the festival there are other great attractions to keep everyone busy including The Chupinazo, which is a rocket launched to open the festival, Saint Fermin procession, Giants and big-heads parade, music, daily fireworks and more.
Travel on Renfe's high speed Alvia train, transporting you in comfort at up to 250km/h. Direct trains from Madrid arrive in Pamplona in 3h05m. Direct trains from Barcelona arrive in Pamplona in 3h38m. Plus many other destinations connect to Pamplona, simply enter your desired route here and select your Renfe E-ticket, with seat reservation included.
Photo: Renfe, Patier