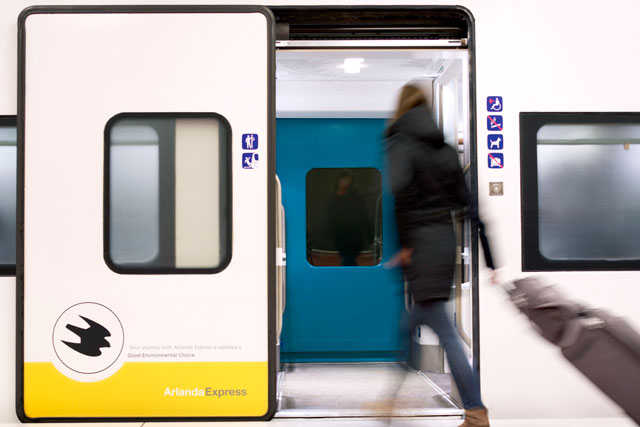 Arlanda Express is the fastest option between Stockholm Central Station and Arlanda Airport, transporting you in comfort in just 20 minutes.
If you're arriving in or departing from Stockholm, book your Arlanda Express ticket so you can travel to central Stockholm with ease. Departing as often as every 10 or 15 minutes you can hop on the next train and relax, while enjoying the views en route. With roomy luggage racks and free Wi-Fi this 20 minute route is a breeze.
Book your Arlanda Express ticket between: Arlanda N – Stockholm C
From Stockholm Central Station to Arlanda Airport there are just 2 stops:
Arlanda South (first stop): Terminal 2, 3 and 4.
Arlanda North (second and last stop): Terminal 5.