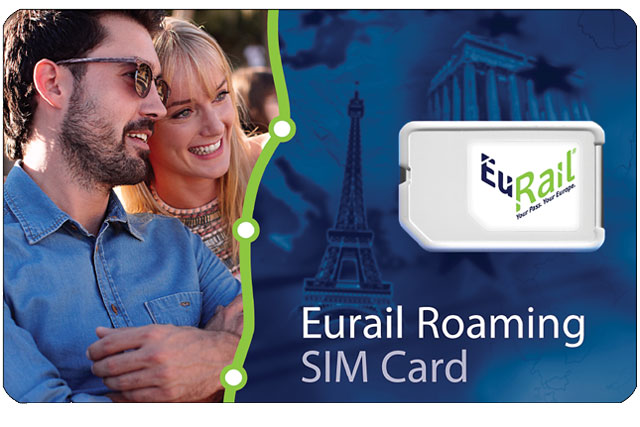 Eurail Select & Global Pass holders can get a FREE Eurail SIM Card to stay connected in Europe.
Eurail has launched the "Free Roaming" summer promotion and makes it easier for pass holders to stay connected with friends and family while traveling in Europe. This limited time promotion will allow the first 2,500 Eurail Select and Eurail Global Pass customers who register their pass purchase on www.eurail-roaming.com to apply for a free Eurail Roaming SIM Card. The passes must have been purchased between July 7th and September 30, 2014.
The Eurail "Free Roaming" promotion includes a prepaid and pre-activated SIM Card with free incoming calls and 200 minutes of free Wi-Fi! In addition, you receive up to 100 minutes of international calls, 300 text messages or up to 100 MB pf data that can be used for as long as the phone line is active.
The Eurail Roaming SIM Card comes with a UK and a North American phone number and offers coverage in 30 European countries, including all those where the Eurail Pass is valid.
Get a Eurail Pass and register for a free Eurail SIM Card today while quantities last! For more information, visit www.eurail-roaming.com.