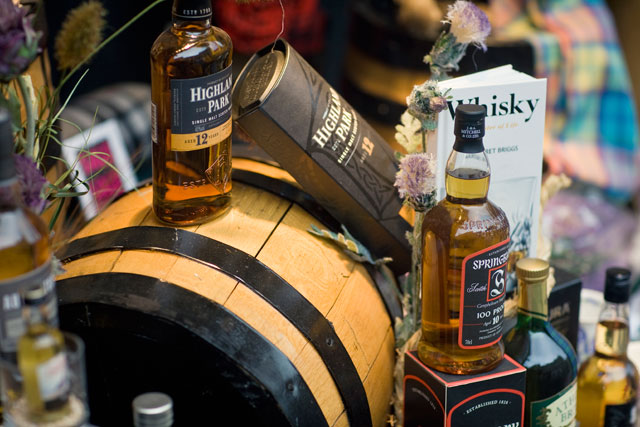 Raising a toast for Scotland's national drink
This month is Whisky Month in Scotland and the country's national drink becomes the highlight of festivals, events and tours that feature behind-the-scenes secrets of whisky creations.
As you travel across the region of Speyside, you'll discover the Whisky Trail, which is related to some of the world best-selling whiskies. The trail includes tours to some of the finest distilleries in the region such as The Glenlivet, Glenfiddich, Glen Grant and The Macallan. Speyside can easily be reached by train from both Edinburgh and Glasgow. The region's closest train station is Aviemore which is about two and a half hours from both big cities.
Events throughout Whisky Month in Scotland also include the Spirit of Stirling Whisky Festival where they feature amazing food courts filled with treats from local food producers. In addition, an estimated 200 different whiskies are made available to taste test. The main brands like Highland Park, Bowmore and Macallan, are usually always there! The Spirit of Stirling Whisky Festival will take place on May 9 and May 10, 2014. The festival's activities are found at the Stirling highland hotel, located a few minutes away from Stirling train station.
Also not to miss is the Orkney Whisky's Wild Side, featuring a mix of wilderness and cultural events that celebrate the roots of Orkney's Whisky. The event promises to combine the best of wildlife and whisky by aiming to show the different landscapes of the whisky-producing archipelago, from the hills full of harriers to lochs full of trouts. There are planned tours, talks, workshops, concerts and many more activities that will take place between May 10 and May 18, 2014. To reach Orkney, travel by train to Aberdeen or Thurso where you can catch a ferry to Orkney.
On May 17, it's World Whisky Day, a worldwide celebration of Scotland's national drink. Even if you don't travel to Scotland, you'll be sure to find a place to raise your glass in honour of this fine drink that makes all of Scotland proud!