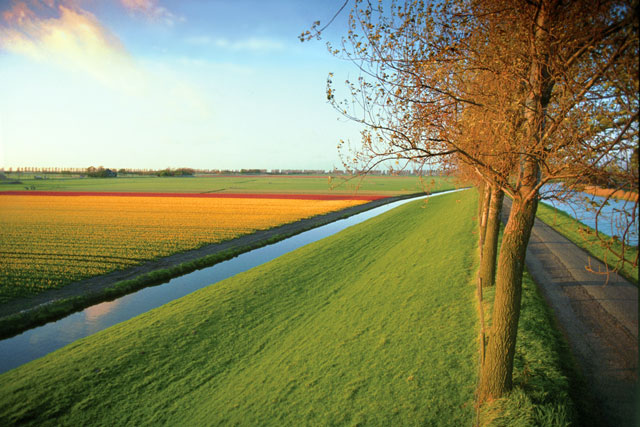 Save 15% on spring travel!
Thanks to the InterRail Off Peak Spring Promotion, European residents save up to 15% off the regular price of all InterRail Global Passes purchased between February 1 and March 31, 2014. Travelers can then activate their pass anytime before May 16, 2014.
One of the joys of taking the train in Europe is being able to hop on and off trains from one country to the next with a single rail pass. Here are some destinations where you could end up:
The Netherlands are known for their tulips, windmills, bicycles and canals. Simply put, walking down the streets of cities such as Rotterdam, The Hague and Amsterdam is a more pleasing experience during spring.
Portugal has a glorious seafaring history, with few equals in the art of fishing and coasts filled with stunning beaches. Visit destinations such as Braga, Porto, Faro and Lisbon for a taste of their sizzling seafood recipes and gorgeous riverside views.
Turkey is vibrant and colorful with destinations such as Istanbul, Antalya and Ankara showcasing the country's long history and diverse culture. This spring, try haggling your souvenirs from bazaars and public markets, where bargaining is the norm.
All in all, the InterRail Global Pass is valid for train travel in a total of 30 countries: Austria, Belgium, Bosnia-Herzegovina, Bulgaria, Croatia, Czech Republic, Denmark, Finland, France, Germany, Great Britain, Greece, Hungary, Ireland, Italy, Luxembourg, Macedonia, Montenegro, Netherlands, Norway, Poland, Portugal, Romania, Serbia, Slovakia, Slovenia, Spain, Sweden, Switzerland and Turkey.
The InterRail Off Peak Spring Promotion is valid on the 15-day, 22-day and 1-month consecutive passes and the 5-day within 10 days and 10-day within 22 days flexible passes in First and Standard Class for adults, children, seniors and youth.