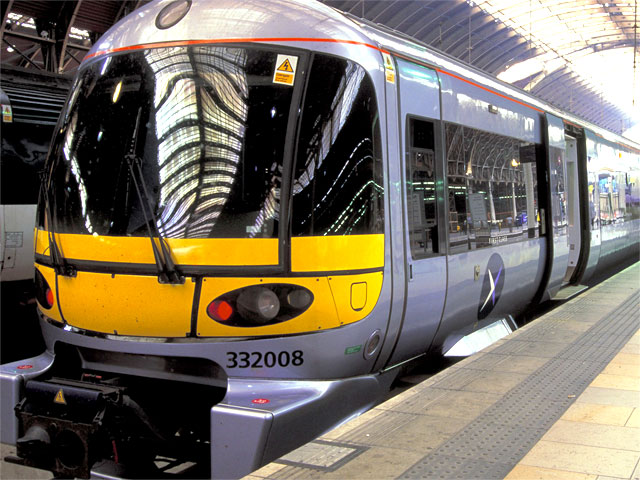 ACP Rail now offers E-tickets for Heathrow Express, which provides train services between Heathrow Airport and Central London. Heathrow Express is the easiest and fastest way to reach Central London out of Heathrow Airport as the train ride lasts just 15 minutes. Trains leave from Heathrow Airport's Terminals 1 through 5 every 15 minutes and take you to London Paddington station. This short journey features comfortable and spacious seats, exclusive TV programming and complimentary newspapers & magazines in First Class. Heathrow Express also features leveled trains, with no steps, which facilitates the transport of luggage in and out of the train. When you purchase a Heathrow Express E-Ticket, you receive your e-ticket by email within minutes of completing your booking. 
In addition to the Heathrow Express e-tickets, you'll also be presented with the option to choose the existing Heathrow Express Paper Tickets if you prefer. Here are the main differences between the E-ticket and the paper ticket:
You receive your Heathrow Express E-tickets by email. They are non-refundable and must be used within 3 months of the date of travel. If you purchase a round trip, then the return trip can be used within 1 month of the outbound trip. Heathrow Express Paper Tickets are shipped to your address and can be refunded within 6 months of the date of purchase if the ticket has not been used. If you purchase a round trip, then the return trip can be used within 60 days of the outbound trip.
Heathrow Express E-tickets offer a quick and convenient way to travel from Heathrow Airport to London Paddington station by train. For other ways to reach London or other major cities from airports in Great Britain, visit our UK airport transport page.