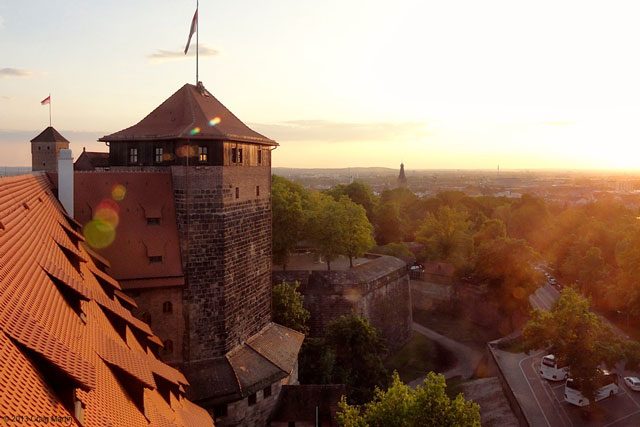 Indie Travel's Craig and Linda Martin explored Germany with a
German Rail Pass
from ACPRail.com. In this first part, Craig talks about their experience in Munich, Nuremberg, Cologne and Bonn.
By Craig Martin
With the recent opening of intercity bus routes in Germany, the options for getting around the country have just increased considerably, adding to a network that already includes good plane connections, an excellent road system and a growing car-sharing culture. But in my opinion, train travel is still the best choice for travelling in Germany.
Prices can be steep, especially for intercity travel, but a well-chosen rail pass can save both time and money if you use it well. Our five-day German Rail Pass gave us five travel days within one month, which allowed us to spend a reasonable time in six German cities and stop into various towns along the way.
Munich
Our trip started in Munich's train station — the Hauptbahnhof — as we arrived from Italy. Munich's got a beautiful central old town: you can make the most of food shopping in the Viktualienmarkt Markt then picnic in the market's very own beer garden. Car lovers shouldn't miss BMW World, and if that doesn't tickle your fancy, the Olympic Village next door has fascinating architecture, a great view from the TV tower, and an aquarium, as well as a variety of outdoor entertainment options.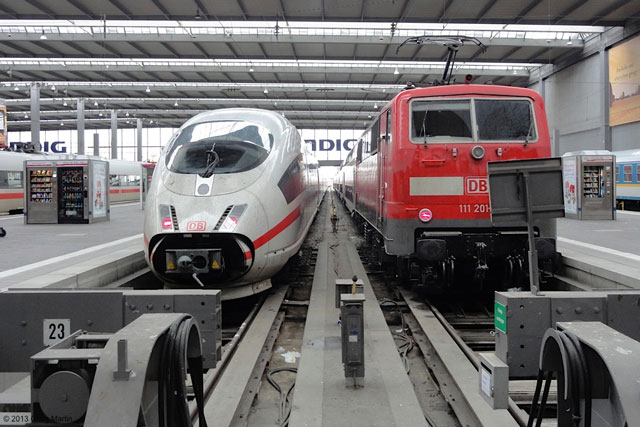 The onward journey
Mistakes happen to everyone, and we were no exception – we'd changed our plans and our German Rail ticket wasn't valid for another couple of days. All was well, though, because we only wanted to travel a short distance and a discount ticket for the Bavaria region was available. This ticket only allows travel on slower regional trains, which are clean and pleasant but stop at a lot more stations than the faster InterCity or InterCityExpress trains that we used for the rest of our trip. Somehow, we managed to miss a vital connection by about 20 seconds and had to spend more time than we'd planned in Munich's main station but the journey was pleasant and green and we arrived in Nuremberg in the late afternoon only slightly damp after two stops – at Dachau Concentration Camp and in Regensburg.
Nuremberg
Once home to the Nazi Rally Grounds (and the post-WWII Nuremberg trials), the old town of Nuremberg was almost completely leveled in Allied bombing raids. Now spectacularly rebuilt, Nuremberg has more pedestrianized shopping than anywhere else in Germany. If that's not for you, go underground beneath the home of Albrecht Dürer (the German painter, engraver, printmaker, mathematician, and theorist) and the Imperial Palace to see where brewers kept their wares before electric refrigeration — and pop up next to a working microbrewery.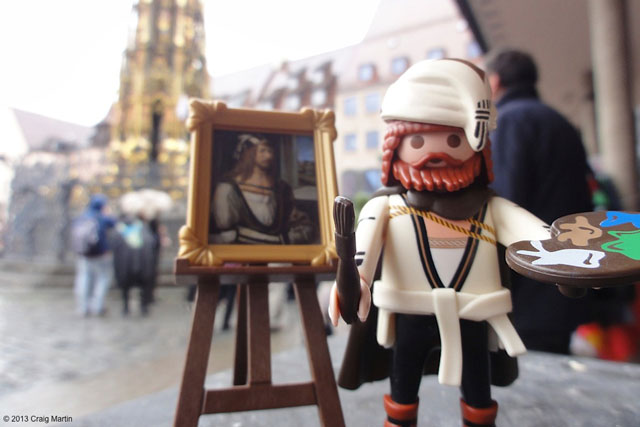 The onward journey
The queue at the help desk in Nuremberg train station was about thirty people long, but we soon realised that it didn't matter – our first-class German Rail Passes allowed us to use the desk reserved for first-class passengers. The friendly clerk validated the passes and we boarded our first official train of the trip – an InterCity to Koblenz. We'd been told that we had to take this particular route as it passed the famous Lorelei Rock, and the view of the flooded Rhine made for an interesting journey. First class wasn't full and we had our own comfortable six-seat compartment for the three-hour journey. I always appreciate the fact that these compartments have tables or trays to work on, as well as power points for charging electronics.
Our plan had been to catch a boat up the river to Bonn, as some river services are included in the pass, but the flooding that had made the views so interesting meant that the boat connection was cancelled. Instead, we relaxed in a park for a few hours then caught another InterCity train to Bonn.
Cologne and Bonn
It's hard to imagine that sleepy little Bonn was West Germany's capital from the end of WWII to the reunification of Germany in 1990. There's great beer, a pleasant old town and a riverside café area, but the Haus der Geschichte wins the prize of my favorite modern German history museum around. Bustling Cologne on the other hand, balances its Gothic Cathedral with its edgy Belgisches Viertel, making for a good mix of history and entertainment.
PHOTOS BY CRAIG MARTIN