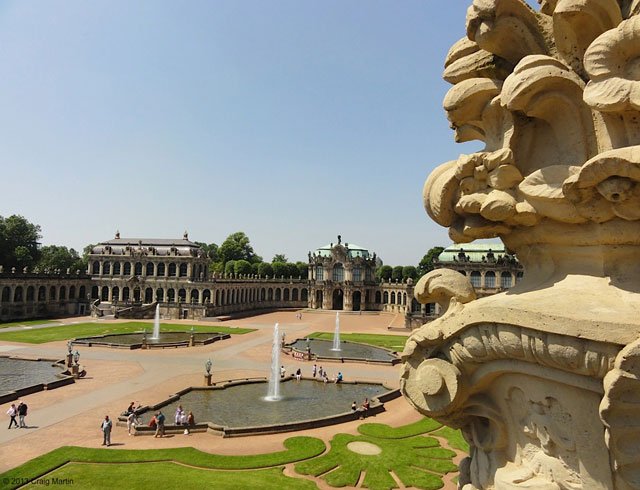 Indie Travel's Craig and Linda Martin explored Germany with a German Rail Pass from ACPRail.com. In this second part, they travel in northern Germany to cities such as Dresden, Hamburg, Berlin and Leipzig. They also include their travel tips to help you make the most of your German Rail Pass.
Check out the first part of IndieGermany here, where Craig and Linda start their journey and talks about their experience in Munich, Nuremberg, Cologne and Bonn.
 By Craig Martin
Germany's extensive train network makes getting around easy and pleasant, as we discovered on a recent one-month trip that visited several of the country's major cities. A five-day German Rail Pass meant that we could spend a reasonable time in each city and have the flexibility to change our plans or add stops into our itinerary at the last minute, while seeing as much as we possibly could!
After a few days in Munich, Nuremberg, Bonn, and Cologne, it was time to head across country to see what Dresden had to offer. We planned a route that started quite early in the morning and included a stop-over in Leipzig, but at the last minute we decided that we really needed a sleep in, and opted for a later start. A delay caused by a vandalised signal box meant that we missed our connection in Frankfurt and had to rework our journey; a friendly clerk helped us find a suitable route which got us to Dresden in time to meet our hosts at the time we'd arranged. Win!
For most of the journey, we were in an open-plan first-class carriage, and managed to score our own four-seat table; perfect for spreading out on for preparing food and getting a bit of work done. Although the buffet car advertised a range of food options, we never bought anything other than coffee (vital in the early mornings!), usually from a trolley-pushing attendant. Many of the train stations have small supermarkets inside, where you can stock up on snacks; in this case we picked up some bread, hummus and fruit during our extended stopover at Frankfurt Airport and had a picnic on board the train.
Dresden
The city with a personality disorder, Dresden is one-part stuffy Baroque palaces, gardens, and courtyards and another part punk, rock, and rebellious. During the day, exploring the Old Town is a pleasure: wonderful galleries, the Zwinger, and the Church of our Lady, alongside the Opera and the whole royal complex; but for fewer tourists and more activity head over the river to the New Town: a hive of creativity, bars, cafes, and interesting little corners.
The onward journey
One of the major advantages to the German Rail Pass is that you can add odd stopovers to your route. We wanted to visit friends in Bremen, which isn't really between Dresden and Hamburg at all, but a stop there was perfectly feasible if we were willing to get up early. The five-hour InterCity trip from Dresden to Bremen was comfortable, I suppose – we spent most of it dozing, though the views were pleasant – we passed through forests, travelled alongside rivers, and caught sight of castles on the top of hills. Bremen was well worth the stop – it's so picturesque! Later, we caught another InterCity onwards to Hamburg; only an hour this time, most of it through city outskirts.
Hamburg
One of the most powerful cities in the Hansa trading network, Hamburg is still one of Europe's biggest cities and an economic power. Amongst the offices, warehouses and endless ports you'll find quiet spots to sit on a riverside beach, have a coffee in St Pauli, or explore a wide range of food in St Georg. The latter suburb is right next to the Hauptbahnhof (Hamburg Central Station) and is a vibrant mix of locals and immigrants running small bookstores, restaurants, and specialty shops.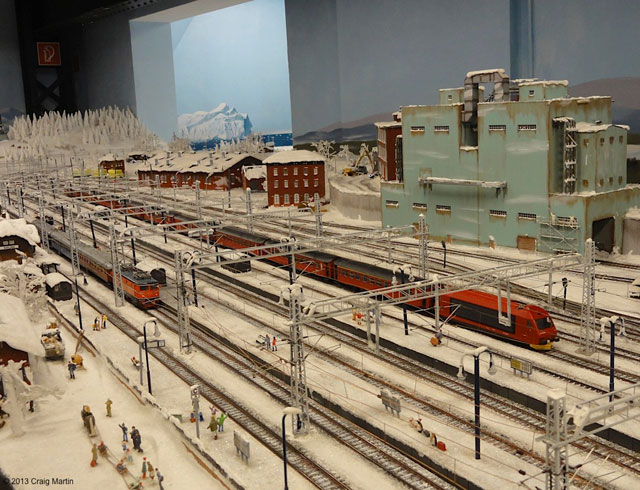 The onward journey
Once again we decided to make the most of our passes by adding another city to our route – Rostock. The InterCity journey from Hamburg took less than two hours and on arrival we stored our bags in a locker that was conveniently located on the platform we arrived at. Most German train stations have lockers available for €3-€5 for a 24-hour hire, and they're great if you don't want to lug your luggage around a stopover city.
The most logical route from Rostock to Hamburg involved a slower Regional Express train, followed by an S-Bahn (suburban train) to our final destination, a minor station in central Berlin. It was great that the pass covered this final leg, as we didn't have to worry about buying extra tickets for local public transport. Our route passed through many small towns, and – being a regional train – stopped quite often, but the route seemed very green as we travelled through forests and beside lakes.
Berlin
Germany's capital is not its largest or most affluent city, but it's one of its most exciting. Relatively cheap rents have continued to attract students and artists from around the world which is also fuelling a burgeoning new-media start-up scene. The great local transport network links with many inbound trains, so — depending on your ultimate destination — the Hauptbahnhof (Berlin Central Station) might not be for you. If you do arrive there, you're a stone's throw from the Parliament building, the Brandenburg Tor and Unter den Linden: a perfect introduction to the sights of the city.
Berlin to Leipzig
Because we had an extra day to spare after a slight planning disaster earlier in our trip, we decided to spend a day in Leipzig. Two stops on the S-Bahn was followed by just over an hour on the ICE; we reclined in comfort and an attendant handed out free mini-packs of Haribo gummibears. The train back to Berlin was full; everyone in first class had a seat but many second-class passengers were sitting or standing in the aisles – we were glad to have our first-class German Rail Passes.
Leipzig
An hour away from Berlin, Leipzig is a great stopover or weekend-away destination. The compact central city is lovely to walk around, with dozens of covered galleries sprouting off mainly pedestrianized streets. Its musical history is foremost, with an interactive museum dedicated to Johann Sebastian Bach next to St Thomas Church, where the world-famous St Thomas Boys' Choir sings each week — for a few euros entry instead of a few hundred in concert tickets! The large zoo is impressive, while the Karli region is best visited at dusk and later for its collection of independent bars and restaurants.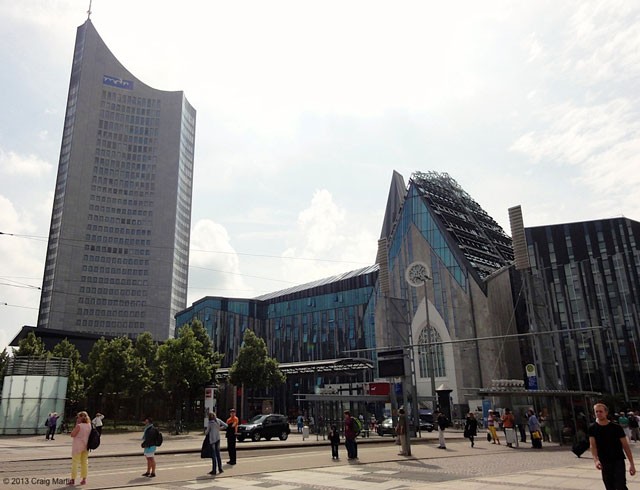 How to make the most of your German Rail Pass
Leave early, arrive late and explore one or two smaller places on your way.
Use luggage lockers at railway stations for more freedom. Check bahn.de for availability at stations.
Balance history and culture with other interests to avoid museum fatigue. We went hiking in the Saxon Switzerland national park, and it was a wonderful change from browsing galleries.
Don't be afraid to just spend an afternoon in a café. People-watch, read a magazine, recover for tomorrow (or tonight!). I found I needed a break after two weeks of full-on travel. You will too!
Look for options. If you want to do another day's travel (and there are no more days on your pass) look into state-wide day passes. Often an integrated ticket with regional trains and public transport costs €20-30 for two people. We did this between Munich and Nuremberg, sightseeing in Regensburg and the Dachau Concentration Camp along the way.
Learn something new! We mixed our own cologne in Cologne and walked away with a sweet souvenir each.
PHOTOS BY CRAIG MARTIN