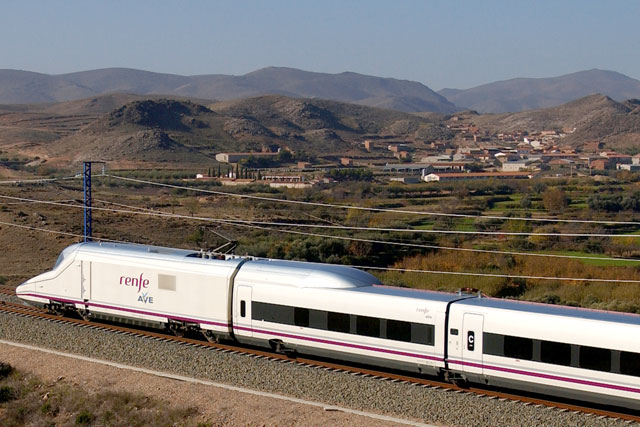 Reach Mediterranean Alicante from Madrid in 2 hours 20 minutes
The opening of this new high speed line between Albacete and Alicante is the final piece of the puzzle joining together the Spanish capital Madrid with Alicante, a Mediterranean city with a superb climate year round, kilometers of beach, dozens of museums & exhibitions, and the famous Castle of Santa Barbara located on top of Mount Benacantil.
Thanks to this new segment, you can ride one of nine daily high speed AVE trains departing from Madrid and experience all the advantages of high speed train travel, including a comfortable ride, scenic views and shorter travel times, as you head to Alicante. The journey takes only 2h20m, shaving nearly 50 minutes from the Madrid – Alicante journey time prior to the introduction of the new rail segment. This is no surprise considering that AVE trains on the route Madrid – Alicante are capable of reaching top speeds of up to 300 km/h.
Traveling in Spain is an amazing experience! This is true whether you have a Eurail Spain Pass, allowing for unlimited train travel within its period of validity, or travel with Renfe's covenient e-tickets, which include seat reservations for a specific train/route/time.One more aspect that makes train travel in Spain really remarkable is its high speed network that connects regions in record time.  Using high speed connections, you can go from central Madrid, to Barcelona and Figueres in the north, or reach cities in the south such as Sevilla, Malaga and see the stunning beaches along the Costa del Sol. The newly completed rail line now brings the total length of Spain's high speed network to 3,100 kilometers, making it the longest high speed network in Europe.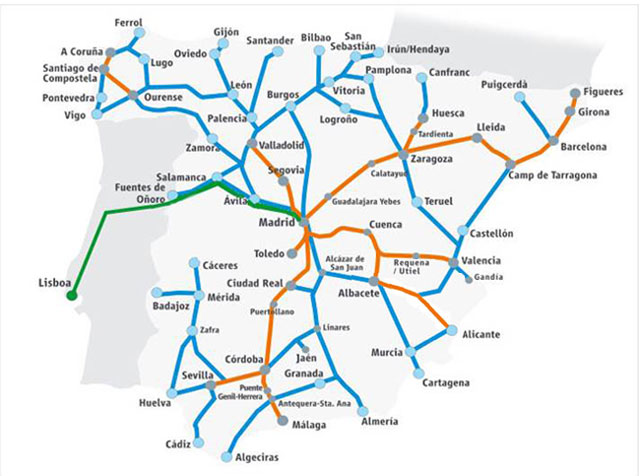 Travel in Spain with Renfe e-tickets or  with one of the following rail passes:
InterRail Spain (Europeans only)