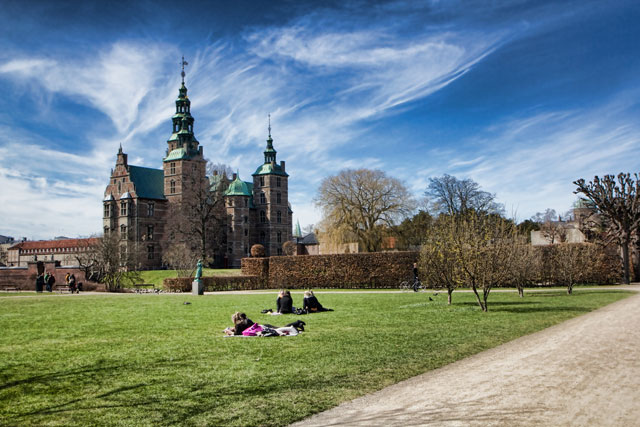 Sherry Ott used a Eurail Global Pass from ACPRail.com and traveled across northern Europe. Here's the second part of her trip that took her to destinations in Denmark, Sweden, Germany, Belgium and the Netherlands.
You can find the first part of her trip right here.
By Sherry Ott
My first trip to Denmark and Copenhagen was memorable.  I took an overnight train with a sleeper car.  When I woke up, I was surrounded by water outside of my train window.  We went over and under the water at times via the magnificent Great Belt Bridge and Tunnel connecting the Danish islands of Zealand and Funen to finally pull into Copenhagen.  I knew that the biggest challenge that Copenhagen would bring was the bite it took out of my budget.  However – I was able to find a fabulous boutique design hostel – yes, hostel – that was perfect for the older budget traveler like me.  Generator Hostel even offered a free walking tour every morning so I immediately signed up for that and got my overview of the city.  I spent most of my time walking around the city of bikes, but on the recommendation of my walking guide I decided to get an aerial view of the city from the tower of Church of our Savior.  I was a bit surprised and slightly terrified though when I found out the spiral stairs were on the outside of the tower!  However the views of the city were worth it!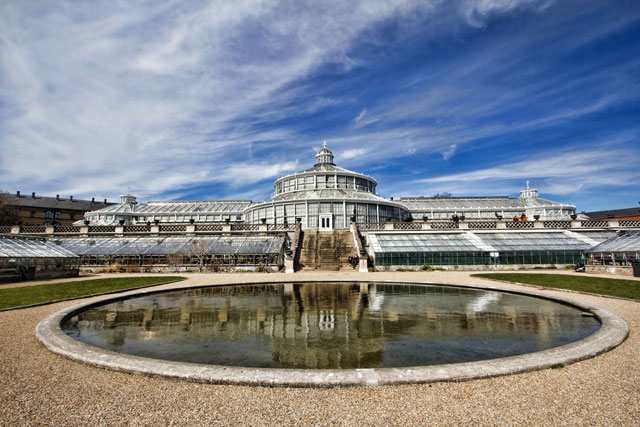 Stockholm
I moved on to Stockholm, which also meant my first time in Sweden and also another expensive city.  However it was a beautiful city to take the train into as the green fields and farms gave way to evergreen forests and then to the city surrounded by water.  I wandered the old town (Gamla Stan), and then visited a unique world heritage site in Stockholm – the Woodland Cemetery.  I honestly wondered why a cemetery would be considered a UNESCO sight – but upon arriving there it became clear to me.  It's unique landscape and design set it apart from any other cemetery I had visited.  I also made time for one of my other favorite things – photography.  If you are a photo buff, then don't miss Fotografiska  – a photography museum with great exhibitions, gift shop, and super views from the Bistro on the 3rd floor.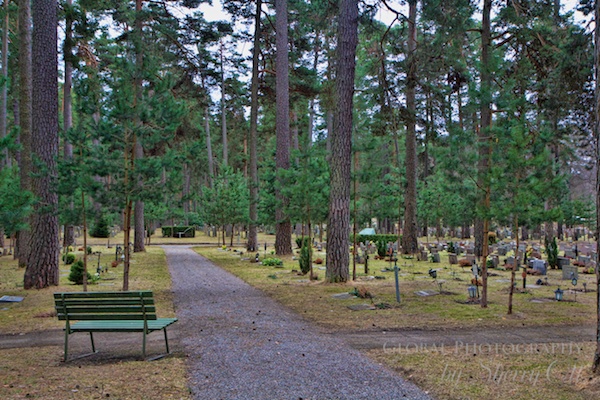 Varberg to Hamburg
I made a quick stop in the adorable spa town of Varberg, Sweden for the night to see an old friend and then moved on towards Hamburg to see yet another friend.  I had never been to either location and was pleasantly surprised by both!  However the biggest surprise is when we passed from Denmark to Germany over the Baltic Sea.  I was stunned when the whole train rolled onto a ferry and turned into a boat!  The ferry ride lasted 45 minutes with spectacular views and a nice dose of fresh air on a long train ride from Sweden to Germany. In Hamburg I enjoyed a quick stop long enough to do laundry and a little sight seeing along the active seaport (the 3rd largest in Europe).
Brussels
After a quick change of trains and visit to the nearby cathedral in Cologne Germany, I came back full circle to Brussels.  I arrived exactly 2 months after I left thereby utilizing my Eurail Global Pass to its maximum length.  Brussels is all about gastronomy to me – I had my share of waffles, frites, chocolate, and beer.  I even found a super organization that hosts dinners in locals homes in Brussels called Bookalokal.com – a great way to get your feet on the ground and really see the local life in Brussels.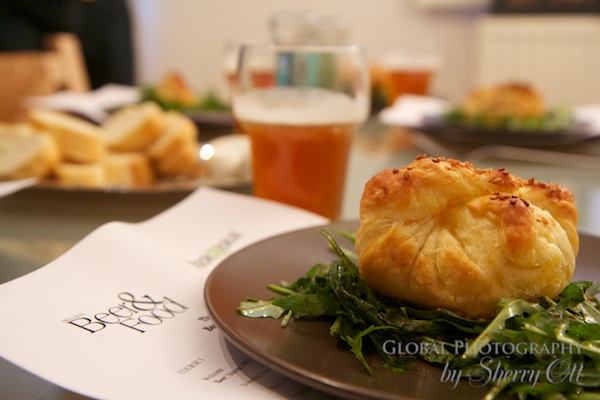 In the end, I visited 5 different countries and many new towns thanks to rail travel. I watched the landscape change and the seasons roll by.  But most importantly – I didn't have to see it from 30,000 feet, I got to see it close to the ground – right outside my window.
Author Bio:
Sherry is a long-term traveler, blogger, and photographer with one goal in mind – to make you wish you were somewhere else.  She seeks out unique travel experiences and writes about her around the world adventures on Ottsworld.com.  She's also a co-founder of Meet, Plan, Go!, a website and national travel event teaching you how you can take your very own traveling career break or sabbatical.
PHOTOS BY SHERRY OTT