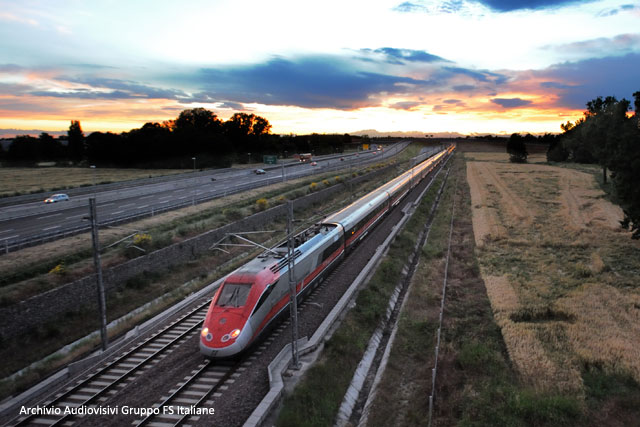 Leaving Milan to explore nearby destinations
Milan is Italy's second largest city. Milan is known for its art, fashion sense and the accomplishments of its sports teams. It's the city where you can enjoy Da Vinci's Last Supper and other great paintings or spend hours in shopping malls and designer stores. Some destinations just outside Milan are also worth the detour, since they can be quickly reached by train and you'll be sure to make it back to Milan before bedtime!
Milan – Bologna
Estimated travel time: 1 hour 5 minutes
Train type: Frecciarossa (High speed train)
Bologna is also referred to as the Food Capital of Italy, which is no small feat in a country that is widely known for the quality of its meals. Simply put, it's hard to find a bad restaurant in Bologna, whether you dine at famous Ristorante Pappagallo or in a small trattoria. It's the use of fresh local ingredients and inventive culinary ideas that keeps Bologna food interesting and makes the experience so memorable.
Milan – Florence
Estimated travel time: 1 hour 45 minutes
Train type: Frecciarossa (High speed train)
The Academy Gallery is among Florence's most popular museums. This is where you will find David, Michelangelo's famous masterpiece from the Renaissance. This statue was carved from a single block of marble and is unique for its level of details captured by the artist from the facial expression, to the veins you can see on the hands and the muscles on the body.
Milan – Turin
Estimated travel time: 47 minutes
Train type: Frecciarossa (High speed train)
The city of Turin is home to the famous Shroud of Turin, a piece of linen cloth that appears to bear the image of a man who has suffered physical abuse from crucifixion. Popular belief, is that the Shroud was used to cover Jesus. The Shroud is kept at the Chapel of the Holy Shroud in the Turin Cathedral.  While in Turin, be sure to also check out the museum of Automobile which reopened in 2011 and quickly became one of the city's most popular attractions.
Milan – Verona
Estimated travel time: 1 hour 22 minutes
Train type: Frecciabianca
Shakespeare's Romeo and Juliet is set in Verona, making the city a fun destination for lovers looking for a romantic escape from more crowded Italian cities. Stop by the Casa di Giulietta, Juliette's balcony, and re-enact the scene from the famous play. O Romeo, Romeo! Wherefore art thou Romeo?
Look for Trenitalia e-tickets to these destinations and others by searching for point to point tickets. You can also visit all of these great cities with a Eurail Italy Pass.