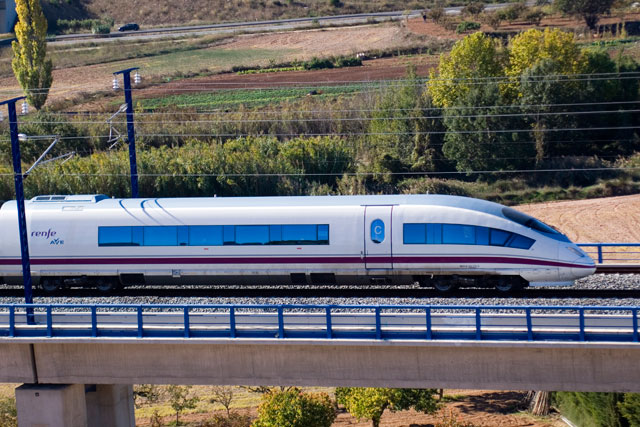 Day trip destinations outside of Barcelona
The city of Barcelona is famous for the unique architecture at the heart of Barcelona. Dating back to roman and medieval days, the town squares, mansions and churches of the Gothic Quarter coexist in high contrast with the the playful Casa Batllo and more modern constructions such as the Torre Agbar. The city also has a number of sandy beaches only a short distance away from the city centre and arguably some of the best seafood the Mediterranean area has to offer.  Discover more parts of Spain's northern region by taking short day trips out of Barcelona
Barcelona – Girona
Estimated travel time: 37 minutes
Train type: AVE (High speed train)
Girona is a small medieval town, making it an especially attractive destination to visit on foot, camera in hand. Its main attraction is its architecture; high stone walls, antique doors & archways and cathedrals. The varied architecture is the result of the city's past and heritage from Spanish Cathedrals to the Arab baths and the Jewish Museum . Girona is also the site of numerous historical re-enactments, as tribute to the city's history and a medieval past that has seen the city go through a invasions
Barcelona – Figueres
Estimated travel time: 53 minutes
Train type: AVE (High speed train)
The Dali Theatre-Museum bills itself as the "world's largest surrealist object", a tribute to Salvador Dali, himself a master of the surrealism art style. The museum is filled with surrealistic art and includes some of Dali's greatest work.
Barcelona – Tarragona
Estimated travel time: 52 minutes
Train type: Talgo and Euromed
Everything in Tarragona is within walking distance from the train station. In addition to Tarraco, a UNESCO World Heritage Site where you will find remains of old Roman ruins including an amphitheatre built next to the sea. Tarragona is known for its Fireworks Display Competition taking place the first week of July every year. It has the distinction of being the most important fireworks contest in the Mediterranean area.
Barcelona – Zaragoza
Estimated time: 1 hour 23 minutes
Train type: AVE (High speed train)
Zaragoza is a small and walkable town with a gorgeous basilica. Day or night, the Cathedral of Our Lady of the Pillar is a sight to behold when admired from outside. The Basilica is reputed to be the first church dedicated to the Virgin Mary.
Renfe e-tickets to these destinations can be found by following the links above or by searching for point to point tickets. You can also get to each of these destinations with a Eurail Spain Pass.