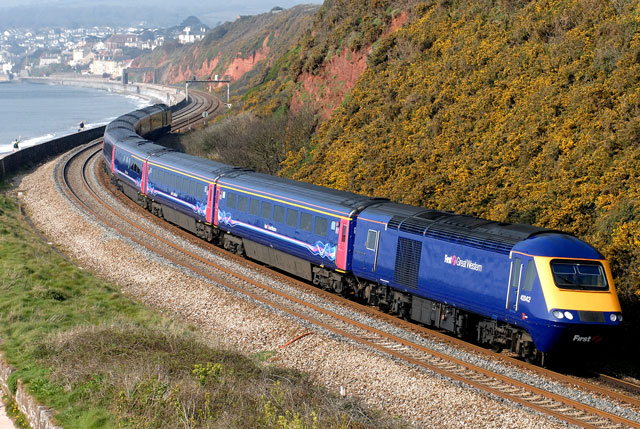 A focus on Britain's Southwest
The BritRail South West Pass is a great way to get around the UK's southwest region by train. As BritRail is launching its new rail pass, we want to highlight some of the places and activities you will be able to enjoy with this new pass.
A boat trip on River Thames
The Thames is England's longest river. The Thames trail runs through Windsor where you can follow a route that stretches from the town of Henley to Runnymede. The trail passes through Hurley Lock where you can stop and book a night at Olde Bell inn, one of the oldest inns in England dating back from 1135.
A tour of Windsor Castle
From the Thames, passing through Windsor and Eton, you can see Windsor Castle at a distance. The oldest inhabited castle in the world is the official residence of Her Majesty The Queen and is open to visit. There are gallery exhibitions and guided tours throughout most of the year.
A Golf round near Plymouth
Tee off on one of the golf courses in southwest England. Plymouth is a particularly good place to start looking as it features a number of scenic and coastal courses near the city. Try the golf course at the St Mellion International Resort. It has the distinction of being the UK's first golf course designed by golf legend Jack Nicklaus.
Sun tans at St Ives Beaches and Restaurants
Fine grains of golden sand, clear blue ocean, and warm sun. Thanks to its beaches, St Ives is ranked among the best UK seaside towns. But that's not all St Ives has to offer. The seaside town is also home to great restaurants offering tasty local seafood and fresh vegetables grown in Cornwall.
And there is more…
From the hot springs in Bath to the river cruise leaving out of Totnes and the Jurassic coast in South Devon, there is still a long list of activities to undertake with the BritRail South West Pass. Even fine dining on the train is possible.
The BritRail South West Pass is available in First or Standard Class with a range of validities from 3 days to 1 month. This rail pass covers most mainline and branch line carriages operated by First Great Western, Southern West Trains and Heathrow Express trains. With over 280 rail stations, the BritRail South West Pass offers good value and convenience for travel in the UK's Southwest region.