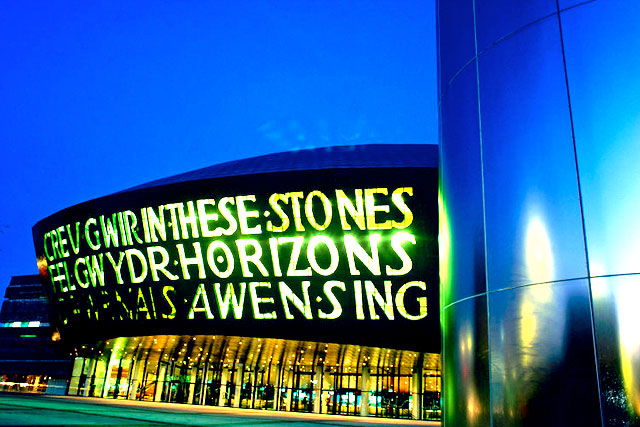 Cardiff serves as both the capital and the largest city in Wales, placing it at the center of the most important region in the country. The storied Cardiff castle, the eccentric Dr. Who Experience and the Wales Millennium Centre are part of what makes Cardiff such a unique place to visit.
1 – Cardiff Castle: 2000 years of history
The medieval architectural style of Cardiff Castle places it among the city's leading attractions. Guided tours of this 2000 year old landmark are offered year round. Cardiff Castle also hosts a number of great summer events including medieval Jousting, midsummer evenings with Shakespeare and a Medieval Mêlée. Cardiff Castle plays a central role in Castle Quarter, Cardiff's version of a shopping district with malls and boutiques located in traditional Victorian arcades.
2 – An 'Experience' out of this world
Britain's favorite science fiction series hits its 50th anniversary this year which makes it a great time to see the official exhibition – the Dr. Who Experience – at its new permanent location in Cardiff. Find out about the Time Lords as you see famous artefacts such as the Sonic Screwdriver, step into the TARDIS for a trip across space-time and come face to face with extraterrestrial races including Daleks, Cybermen and Sontarans. This interactive exhibition is wild and perfectly captures the spirit of the Dr. Who universe giving visitors great insight into one of Britain's most enduring pop culture icons.
3 – The house of arts
The Wales Millennium Centre is the converging point for Wales performing arts. The Centre houses a total of nine arts organisations, including the likes of the BBC National Orchestra of Wales, commonly known as BBC NOW, and the Welsh National Opera. BBC NOW has the distinction of being the only professional symphony orchestra organisation in Wales. The orchestra records soundtracks for BBC television programs including Dr. Who and is known as a world-class touring opera company, giving more than 120 performances around the world. Add the National Dance Company Wales, National Theatre Wales, Literature Wales, as well as, other smaller organisations and you have something for everyone taking place at the Wales Millennium Centre.
A historic castle, a British pop culture phenomenon and every type of performing arts under one roof! This is a sample of what you will find in Wales' largest city. Hop on the train with a BritRail Pass and experience the best Cardiff has to offer. There are departures every 30 minutes out of London and the train arrives in Cardiff in about 2 hours.