Discover the latest addition to Eurail passes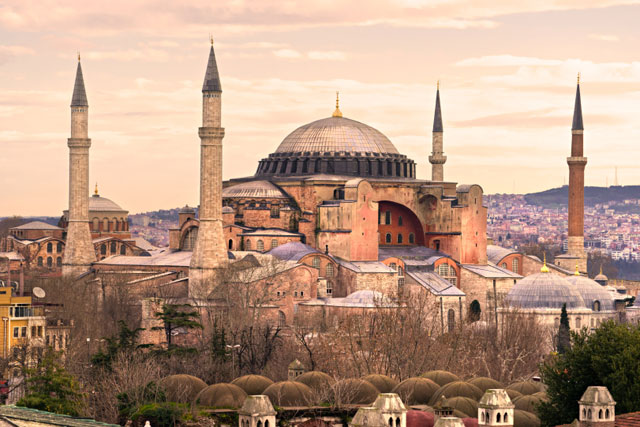 If you are looking for a memorable travel destination in 2013, Turkey is a sure bet. Turkey fascinates thanks to its storied origins, a wonderful mix from various empires throughout history. Its food is now a staple among gourmets around the world and its main cities are connected by a rail network that keeps on improving its services.
You can now add Turkey to your list of destinations with a Eurail Select Pass. This exciting addition is part of a list of 23 European countries that can be paired in any group of 3 to 5 bordering countries for complete flexibility in your travel. You can also opt for a Eurail Global pass, valid in 24 European countries, as it now includes access to the trains in Turkey.  Here are a few reasons why you should consider Turkey:
Turkey has one of the world's richest history with evidence of human habitation going back 25,000 years. Several civilizations have left pieces of their art and culture which are still available for exploration to this day. The country is located at the junction of Europe and Asia. Istanbul, Turkey's largest city, is in fact the only major city in the world to spread across two continents.
Turkey finds itself on food enthusiasts lists thanks to the country's world famous cuisine. It is largely reminiscent of its Ottoman heritage but is also influenced by its neighboring regions: Central Asia, Middle Eastern and the Balkans. Bread, vegetables and yogurt are important elements of the Turkish cuisine with lamb, beef and chicken being the most important meats. Try the Kebab, a national dish, or Turkish coffee for a complete culinary immersion.
Traveling by train in Turkey offers a more enjoyable and comfortable experience than other modes of transportation. From modern night trains that connect the cities of Ankara and Izmir while offering comfortable sleepers to daytime high speed connections such as Ankara – Konya – Adana that will show you the spectacular Taurus mountains, you will be met with a network that is seeing steady improvement with new rail lines that have been introduced recently and others scheduled to launch in the next few years. Discover Turkey on you next holiday with the Eurail Select Pass or Eurail Global pass.