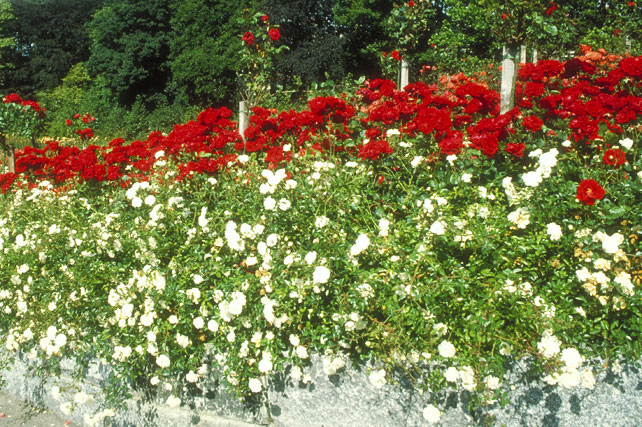 A gem in Scotland's North East
Located on the north-east coast of Scotland, Aberdeen has some of the most magnificent scenery in the country. The third-largest city in Scotland is also nicknamed the Silver City with Golden Sands due to its common use of granite in its architecture and the coastal sand beach between its two rivers, the Dee and the Don.
The Land of Flowers
One of the most famous aspects of Aberdeen are its green spaces. Plant lovers will be greeted with floral displays at almost every corner. There are, in fact, no less than 45 parks and gardens including the award-winning Johnston Gardens, a popular place for wedding photographs. The city of Aberdeen has won the Royal Horticultural Society flagship contest, Britain in Bloom, a record 10 times.
Place of Study
Aberdeen can also be a place for serious studies thanks to the University of Aberdeen. Kings College, a campus located in Old Aberdeen, is the second most northerly university campus in the UK and also one of its oldest. The Medical School campus is renowned for its research on the development of the MRI scanner.
Granite Architecture
Aberdeen's cityscape is such a celebrated feature of the region, that Aberdeen's architecture warrants a visit on its own right. Beautiful and architecturally significant buildings have stood the test of time, thanks to the durability of the rocks used in the construction of the city throughout its history. Union Street, also known as 'Granite Mile', is sure to be among the first places you visit, as you leave the Aberdeen rail station. Built in the 19th century, Union Street has 800 shops, restaurants and bars.
All in all, Aberdeen is a city that is sure to entertain many interests from flower lovers, scholars, architecture buffs, shoppers and foodies alike!
Get to Aberdeen with your BritRail Pass, valid for travel throughout Scotland and beyond.  Or travel with a BritRail Freedom of Scotland Travel Pass and be sure to include these must-see destinations: Edinburgh, Glasgow, Inverness, Perth, Stirling, and naturally Aberdeen too!