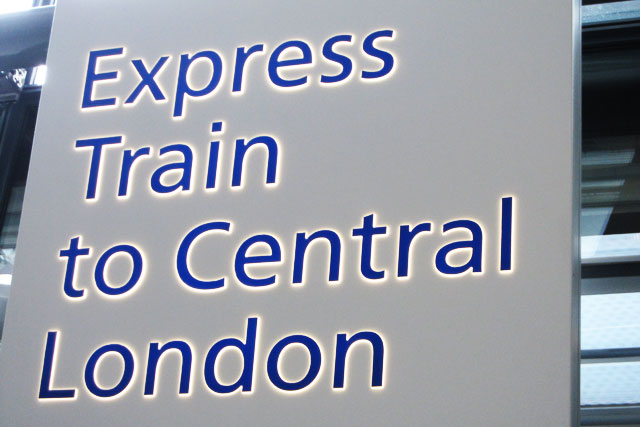 By: Melissa Burdick Harmon
A bit bleary-eyed after the short night flight from JFK to London Heathrow, my initial task is to get my First Class BritRail FlexiPass validated. The good folks at the BritRail window in Heathrow are used to overnight travelers functioning on a few hours of sleep. They make it easy. Next, the Heathrow Express zooms me into Paddington Station, where I switch to the Cardiff train.
Once ensconced in a First Class car en route to Wales, I happily accept the offered cup of tea, the complimentary packet of shortbread and the always wonderful London Times. But who wants to read? The scenery is glorious. Red-and-white vacation barges float along the Thames. Fluffy spring lambs, some so new they look like they are taking their first steps, dot the extraordinarily green fields. Once into Wales, vivid yellow daffodils appear everywhere, punctuating the landscape with blasts of color.
If the scenery delights, my fellow passengers entertain. The four men seated across the aisle from me are returning from a rugby match in London, and happily discuss everything from who made the big mistake in the game to their wives to which of them really lost one of their train tickets, needed to exit the station. It is all good fun, I think, as I sip my tea, contentedly eavesdrop, and watch this green and lovely Wales roll by.