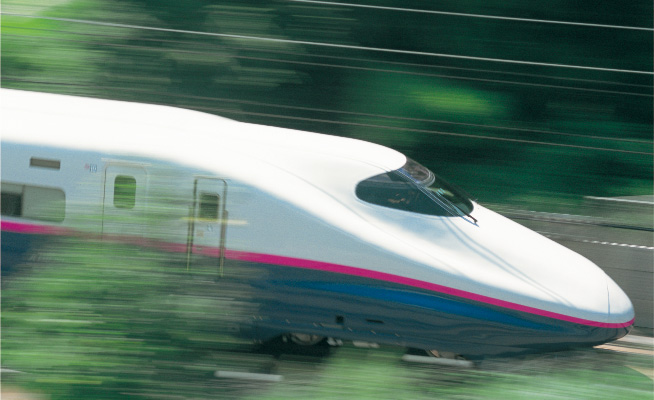 A popular itinerary highlights that a Japan Rail Pass offers great value!
The Japan Rail Pass offers an incredibly economical way to travel throughout Japan by rail.  This includes travel aboard all Japan Railways (JR) lines and the Shinkansen 'bullet trains' (the only exception is the pass is not valid on "NOZOMI" and "MIZUHO" trains).
Here is a sample itinerary to popular tourist destinations in Japan, comparing point to point ticket fares, with the cost of a Japan Rail Pass. This is if you are arriving at Narita airport and traveling around for a week. Of course if you stay longer and purchase a 14 day or 21 day Japan Rail Pass, then the savings are even greater.
If you buy point to point tickets:
Narita airport to Tokyo: 2,930 yen
Tokyo to Kyoto: 13,020 yen
Kyoto to Hiroshima: 10,590 yen
Hiroshima to Hakata: 8,500 yen
Hakata to Tokyo: 20,210 yen
Tokyo to Narita airport: 2,930 yen
TOTAL FARE: 58,180 yen* (approx. $743 US)
*please note fares may vary, depending on the train
If you buy a Japan Rail Pass
Japan Rail Pass: only 28,710 yen (approx. $367 US)
(7 day – ordinary pass)
That's a potential savings of $376 US if you opt for the Japan Rail Pass!
Another great comparison is if you just look at doing Tokyo to Kyoto, return, which is probably the most popular route for visitors. Just this route adds up to approximately 26,040 yen. Which is not far off the price of a 7 day Japan Rail Pass at 28,710 yen, where you will have the freedom to do so much more.