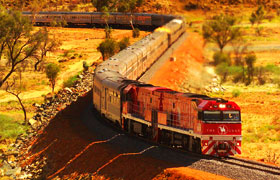 Australia does just that
As most of us prepare for some cooler months to come, Australia is a great place to escape!  With their summer months around the corner, mainly from December to February, people flock to their many beautiful attractions to soak up the sun and enjoy the great outdoors.
Some top attractions to tick off your list include the Gold Coast for a beach vacation (stop by Brisbane), the rainforest and Great Barrier Reef (stop by Cairns), the red sands of The Outback (stop by Alice Springs), the draw of big cities (stop by Sydney) and so much more.  And the best part…there's an Australian rail pass to take you there.  For example the Ausrail Pass includes travel to all the stops mentioned above, plus travel along all the routes depicted on the map below: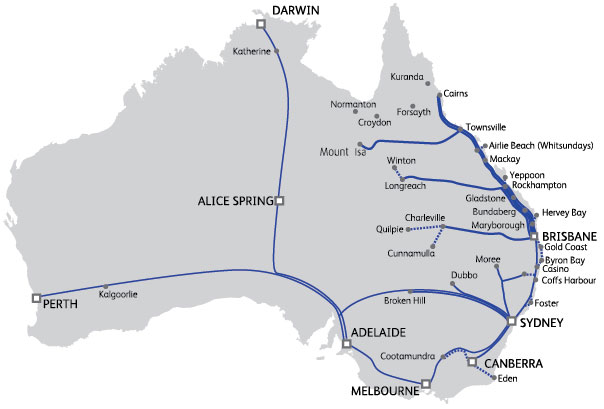 With 8 rail passes to choose from, train travel throughout Australia is made easy and affordable for any itinerary.