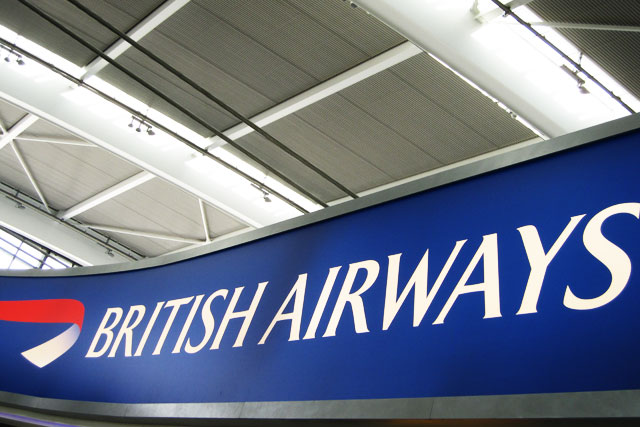 May 13, I boarded my British Airways flight to London and was spoiled from take off until landing thanks to their Club World class. After finding my sleeper seat, I was offered champagne and given a menu for a three course dinner…a surprise for a 10pm flight but I certainly obliged.
Next I flipped on my individual TV screen and selected a comedy after browsing an impressive selection of movies and more. After the delicious meal, glass and a half of wine – which they offer to top up as often as you like – I was ready to turn in for the night.
With the press of a button, my sleeper seat reclined, I put my feet up and dozed off in no time. After a few hours of sleep, I opened one eye to see if it was light out yet and within an instant a pleasant British Airways flight attendant was offering me breakfast – which I once again obliged and enjoyed! I've flown on my share of airways to the likes of Japan, Australia, New Zealand, the Caribbean and beyond and can honestly say that if I ever have the choice to fly British Airways – I would, again, most certainly oblige! An absolute delight.
My travel buddy, Jen, arrived a few hours later and after resting in British Airway's Club World lounge, I greeted her feeling fresh and ready to go. We easily navigated our way to the Heathrow Express train, where we boarded using our handy BritRail Passes and reached downtown London Paddington station in just 15 minutes.
Next it was time to find our way around London's extensive underground network, the tube, which turns out to be extremely tourist friendly with signs galore. Okay, so some lines were closed for engineering work – probably getting ready to accommodate next years' Olympics – but even so we managed just fine.
We arrived at Hampstead station in time to check into our hotel and stroll around. We sat on a terrace of a popular restaurant chain, Cafe Rouge, and did some people watching. Then we made our way to a local pub for what turned out to be just a quick visit as, even though it was still light out, we were certainly ready for bed – long flights, time difference and all things considered!
Jen's highlight of the day: Camden Town Brewery's cozy atmosphere.
Angela's highlight of the day: Hampstead welcomed us with the smell of lilacs.
Stay tuned for day 2 to come…
By: Angela Guezen
Photos by: Jen Crane