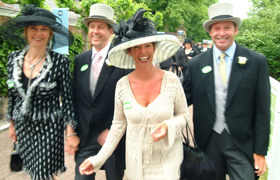 You can qualify for the BritRail Party Pass discount if you are going to be traveling with 3 or more people.  It's an amazing deal as the 3rd through 9th passenger saves 50% off.  The key to qualifying for this discount is that you must travel together at all times.  Why? you may ask.  Because you will receive only one BritRail Pass to be used by the group.
To qualify you also need to select one of the eligible passes for this discount, which includes: the BritRail FlexiPass, BritRail Consecutive Pass, BritRail England FlexiPass or the BritRail England Consecutive Pass, in your choice of first or standard class.
Get your group together and share a great trip, along with great savings!