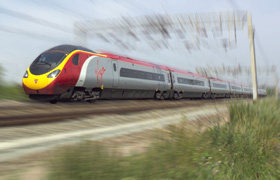 March 15 – April 30, 2010
England, Scotland and Wales continue to entice international travelers with their vibrant cities and scenic country sides, plus ACP Rail International is now topping off the perfect BritRail vacation with a free travel day.  This offer represents great value, extending your reach to that extra destination or two now made possible for free!
Receive an extra travel day on BritRail's most popular passes:
Just purchase between March 15th and April 30th, 2010 to take advantage of this promotion and note passes can be purchased up to six months in advance so travel dates can extend to the end of October.
To further sweeten the deal, this promotion can be combined with BritRail's range of discount Passes, including the BritRail Party Pass (up to 50% off on the third through ninth passengers), BritRail Family Pass (one child per adult travels free), BritRail Senior Pass (up to 15% off in first class), BritRail Youth Pass (up to 20% off in first or standard class), Eurail Pass Holder Rate (up to 50% off for youth with a valid Eurail Pass) and the BritRail Guest Pass (up to 25% off for you and a British resident).
Select the pass duration that best suits your itinerary at https://www.acprail.com/rail-passes/united-kingdom, plus one free travel day of course!