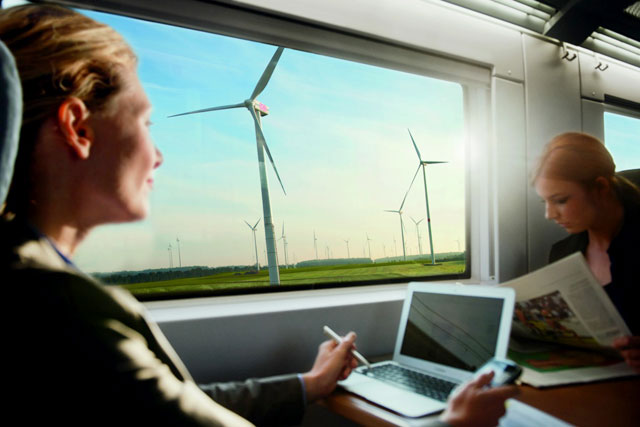 Book your seat and take advantage of savings with your German Rail Pass purchase
Purchase your German Rail Pass between June 15th and September 30th, 2014 and save up to 25% off the regular retail price. To take full advantage of the 'Sit and Save' promotion you must also present a seat reservation with your pass when using long distance and high speed trains, night trains or IC bus services on routes in Germany.
High speed trains in Germany are among the most advanced and comfortable trains in Europe, with cozy seats, entertainment systems and amazing panoramic views on select cars. Travel in First class to sample delicious meals and drinks served at your seat and also gain access to the DB lounges in cities like Berlin, Hamburg and Munich.
Book your seat reservations today, then sit back and enjoy your journey as you realize savings on your German Rail Pass, German Rail Twin Pass in First and Standard Class or  German Rail Youth Pass in Standard Class. You can travel with your promotional pass between July 1st and October 31st, 2014.
Promotional passes sold during the German Rail Pass   'Sit and Save' Promotion are non-exchangeable and non-refundable.