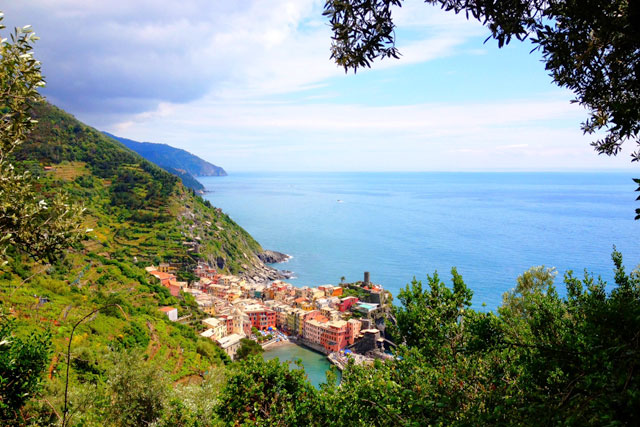 For seasoned backpackers and luxury travelers alike, there's a thrill in taking the train beyond the main travel corridors of Europe. If you're planning to see the Continent by riding the rails to some new places, you may want to check out these five train trips.
Oslo to Bergen, Norway
If you like striking landscapes, you need to visit Norway. For a truly unique train ride, take the mountain train from Oslo to Bergen, on the west coast. Taking you 496 km along some of the world's highest rails, the Bergensbanen will give you a taste of what it's like at the top of the world—the highest point is the Finse Tunnel at 1,237 m above sea level.
Mix your train travel with a ski holiday or mountain biking, or spend some quality photo-time at Bryggen, the World Heritage Site in Bergen. Another notable side trip: the branch line from Myrdal to Flåm, which treats you to extraordinary views and the thrill of some very steep climbs and drops.
Madrid to Santiago De Compostela, Spain
You may bump into more than a few tourists when visiting Santiago de Compostela, but they won't be of your everyday variety. This city is the ultimate destination of spiritual pilgrims who trek the Camino de Santiago (St. James' Way), some of whom have been hiking or biking for several weeks from other points in Europe.
Tucked up in northwestern Spain, Santiago de Compostela is often bypassed by train travelers who stick to the bigger cities further south. For an unusual twist on luxury accommodations, stay at the five-star Parador hotel Hostal Dos Reis Católicos, across the main plaza from the Cathedral de Compostela. This former pilgrim's hostel is now considered to be one of the finest hotels in Europe.
London to Swansea Bay beaches, Wales
In summer, a direct train from London's Paddington Station to Swansea will get you to some surprisingly world-class beaches in just under four hours. In fact, in 2013, TripAdvisor's Traveller Choice Beaches Awards named Rhossili Bay the ninth best in the world. Who needs to go to Tahiti?
Ramble along the sandy coastline or join the surfers and paddle boarders. Sip on a pint at a beachside limestone pub or treat yourself to some fine dining in Neath or Mumbles. For accommodations, try a country B&B or holiday rental in a beachside village.
Madrid to Seville, Spain
It's true that the Madrid to Seville journey is standard fare for seasoned train travellers, but if you go the extra mile (65 km to be precise), you can take a little train ride to see the very unusual "Mars on Earth" landscape of the Rio Tinto River. A high iron content makes the waters run red, giving the place a surreal look that Dali must have loved.
Visit the Rio Tinto Mining Park and take in some ancient history; the Phoenicians and Romans mined here, as did the Visigoths and modern Spanish copper companies. Don't leave without taking the two-hour tourist train ride into the Rio Tinto Valley and along the edge of the Sierra de Aracena and Picos de Aroche Natural Park.
Milan to Monterosso (Cinque Terre), Italy
If you like unforgettable cliff-top hikes and quaint villages, consider a visit to Italy's Cinque Terre. Located on Italy's northwestern coast, the region is famous for its grouping of five rustic villages interconnected by hiking trails, boats and a railway.
Take the train from Milan, where international flights arrive in Italy, to Monterosso, the largest village in Cinque Terre. Be aware that the Italian government is considering limiting the number of visitors to the area in order to protect the trails—when planning your trip, make sure you get up-to-date information about access to the villages. For the time being, all you need for hiking in the Cinque Terre National Park is an inexpensive trekking pass, available at each of the village train stations.
Book your point-to-point train tickets